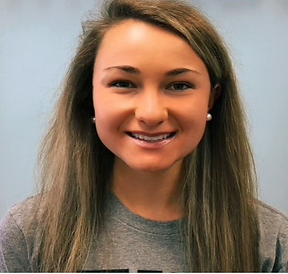 Rebecca Youngs, MS, RD, LD, Ohio Premier Sports Nutrition Partner​
​Ohio Premier is excited to announce that the club has partnered with Rebecca Youngs to provide all of our athlete's with sports nutrition help and education.
​Rebecca is a Dublin native who spent 8 years at The Ohio State University, graduating with her Bachelor of Science in Dietetics and Master of Science in Nutrition. She also completed her dietetic residency at Ohio State working at the James Cancer Hospital, Nationwide Children's Hospital, and with Ohio State athletics. Rebecca has an interest in nutrition for injury rehabilitation, endurance fueling, and teaching athletes how to eat for optimum speed and performance. She also works closely with athletes who have special dietary needs, allergies, and gastrointestinal sensitivities. An avid marathoner, Rebecca grew up around the OP program and understands the needs of athletes practicing at a high level. She looks forward to helping athletes learn how nutrition can be a tool to maximize their talents and set them apart from the competition.