About Ohio Premier Soccer Club

Over the past 30 years, the team at Ohio Premier has helped thousands of soccer players reach their full potential — both on and off the field. Our goal is to help young athletes nurture their passion for soccer and prepare them for life.
With a focus on dedication, discipline and teamwork, we take pride in allowing players to develop friendships while becoming stronger athletes. Together, we can ensure your child loves the game and puts their skills on display.
Meet The Board of Directors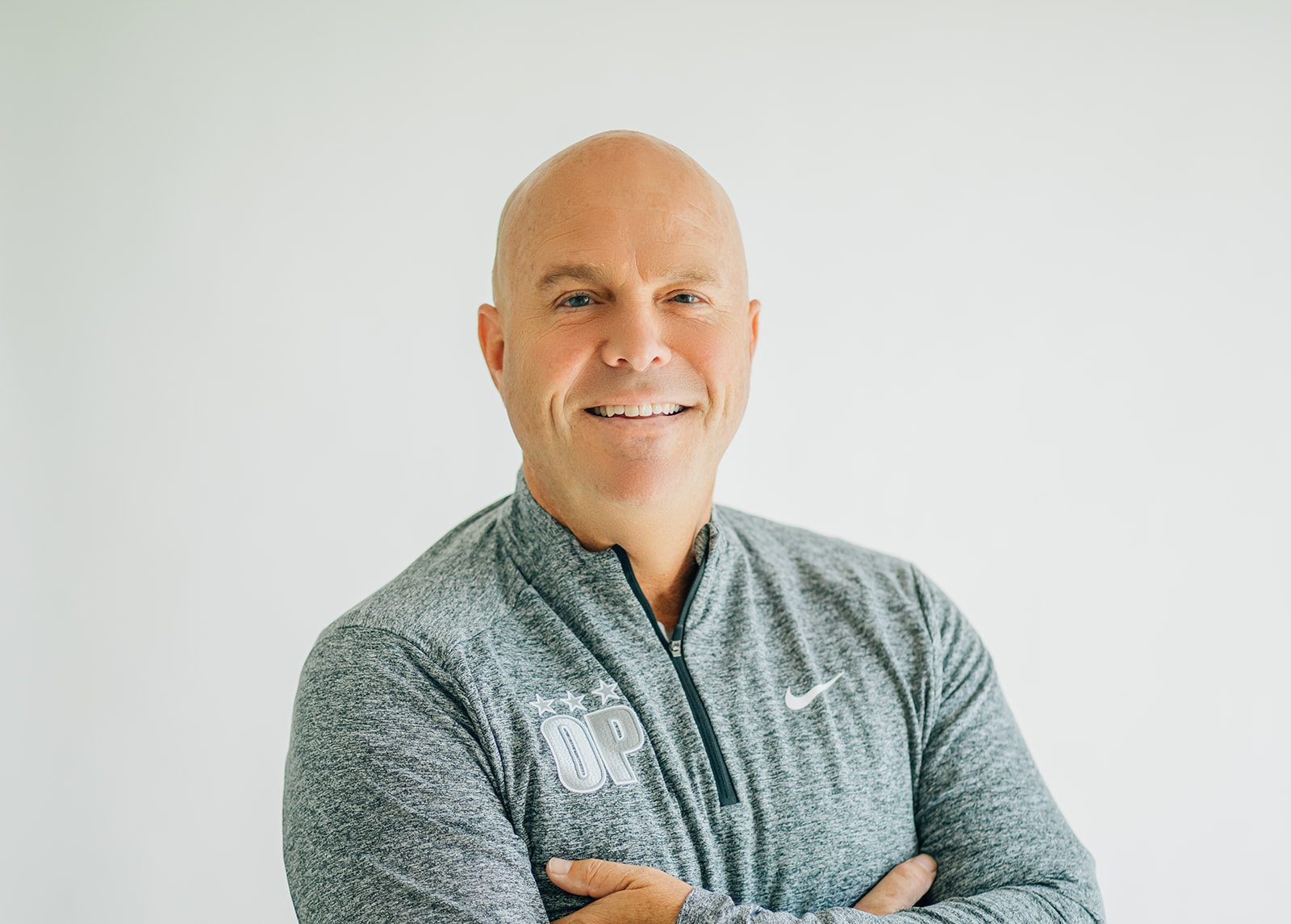 Chris Baer
Club President & Executive Director
As the leader of our club, Chris has cast a vision for OP to become the best youth soccer club in the country. He works to create strategic plans that will help us develop each player to become the best they can be, on and off the field.
Having worked with OP for over 20 years, Chris proudly serves the club, coaches, players and families to the best of his abilities — ensuring all who walk through our doors fall in love with the game of soccer. He's worked at all levels of soccer in the U.S. — youth, high school, college and professional — using the lessons he's learned from his playing days to inspire current club members.
Favorite soccer memory: "In 1985, my youth club (Nomads Soccer Club) traveled overseas to play, train and take in the soccer cultures of foreign countries. We spent two weeks in England — playing games against Manchester United, Sheffield Wednesday and others. We also spent two weeks in Austria and made day trips to Italy and Germany to play other youth club teams. It was the most impactful month of my youth upbringing and sealed the deal for me being a fan of this beautiful game for life!"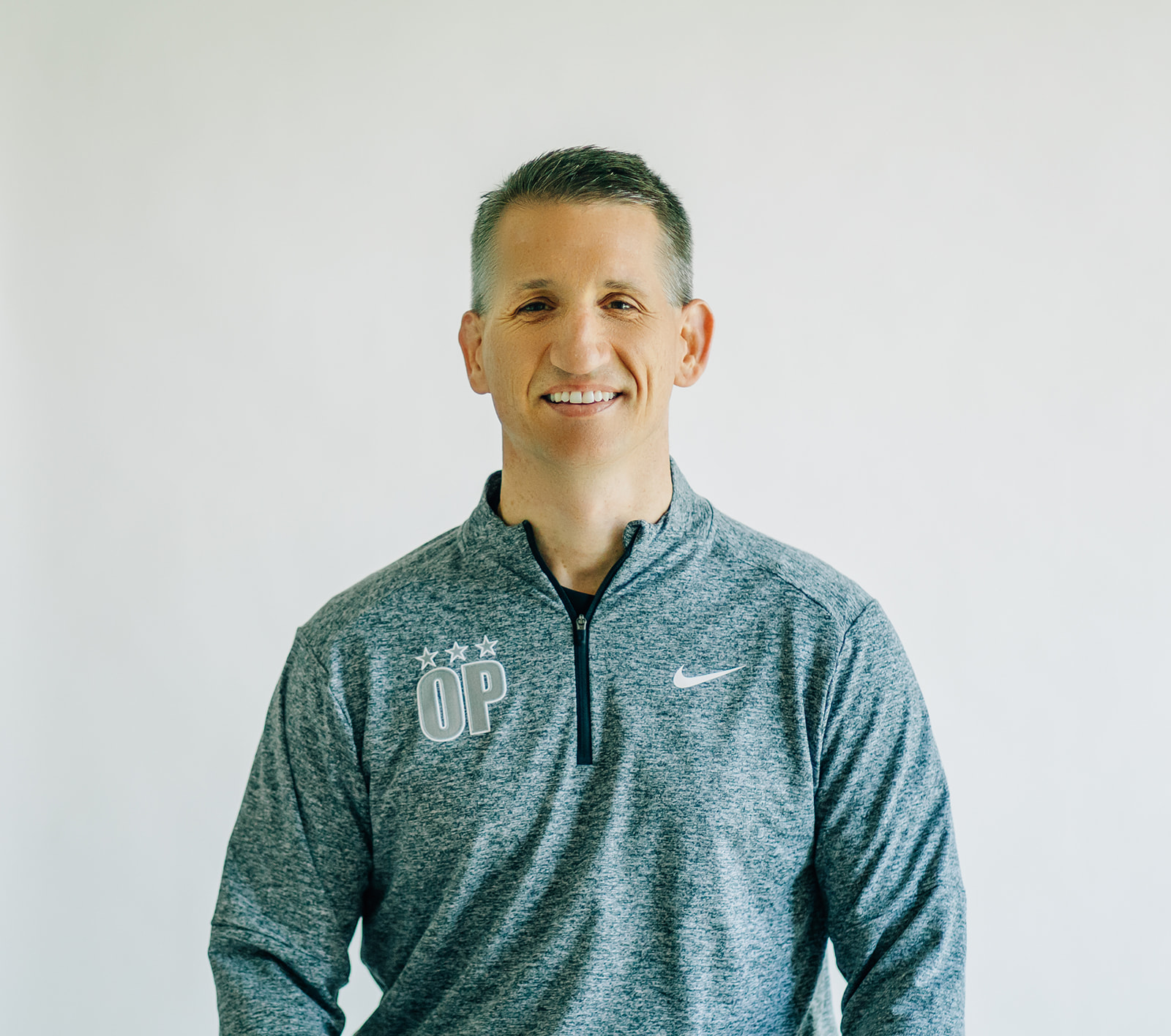 As Vice President, Jason cultivates and optimizes the communication and culture between our coaches, players, parents and communities we impact. He ensures all parties are heard while using his knowledge of the club to improve the experience for all youth soccer players.
A parent of players himself, Jason loves OP Soccer's approach to training, team building, coaching and competition. When not helping out around the club, he enjoys traveling and playing soccer with his wife and two daughters.
Favorite soccer memory: "My love for soccer started at age 5 and turned into a game I'm still playing 4 decades later. I've watched my favorite player (Messi) score a hat trick in Spain and even met my favorite person (my wife) when I passed her the ball on what became the championship-winning goal she scored in our co-ed league. Suffice it to say, I owe so much to this game I love."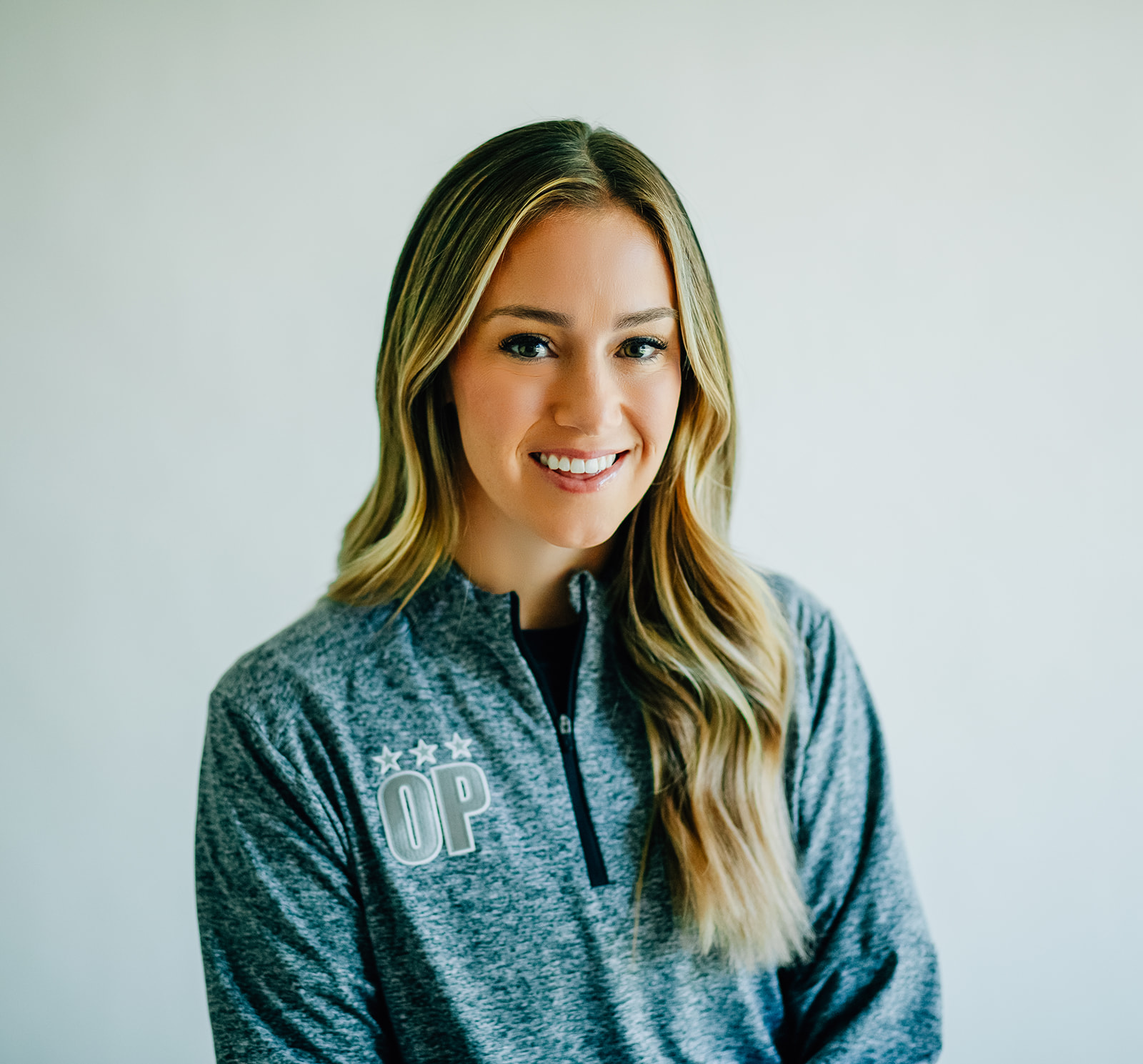 As the first OP alum to serve on the board, Aly feels honored to see the growing number of families within OP Soccer that are also alumni. She brings a unique perspective to that table as a former player and now mom of 4 daughters which allows her to represent both youth soccer players and their parents.
Aly played women's soccer for four years at Ohio University, now living in Dublin with her husband and four daughters. Outside the club, she owns a home renovation company and works in residential real estate. She's also the founder of villco, a parenting app for parents and babysitters.
Favorite soccer memory: "It's impossible to just choose one! Reflecting back, I would honestly say that my favorite 'soccer' memories are the relationships and friendships formed that, 25 years later, are still my very best friends."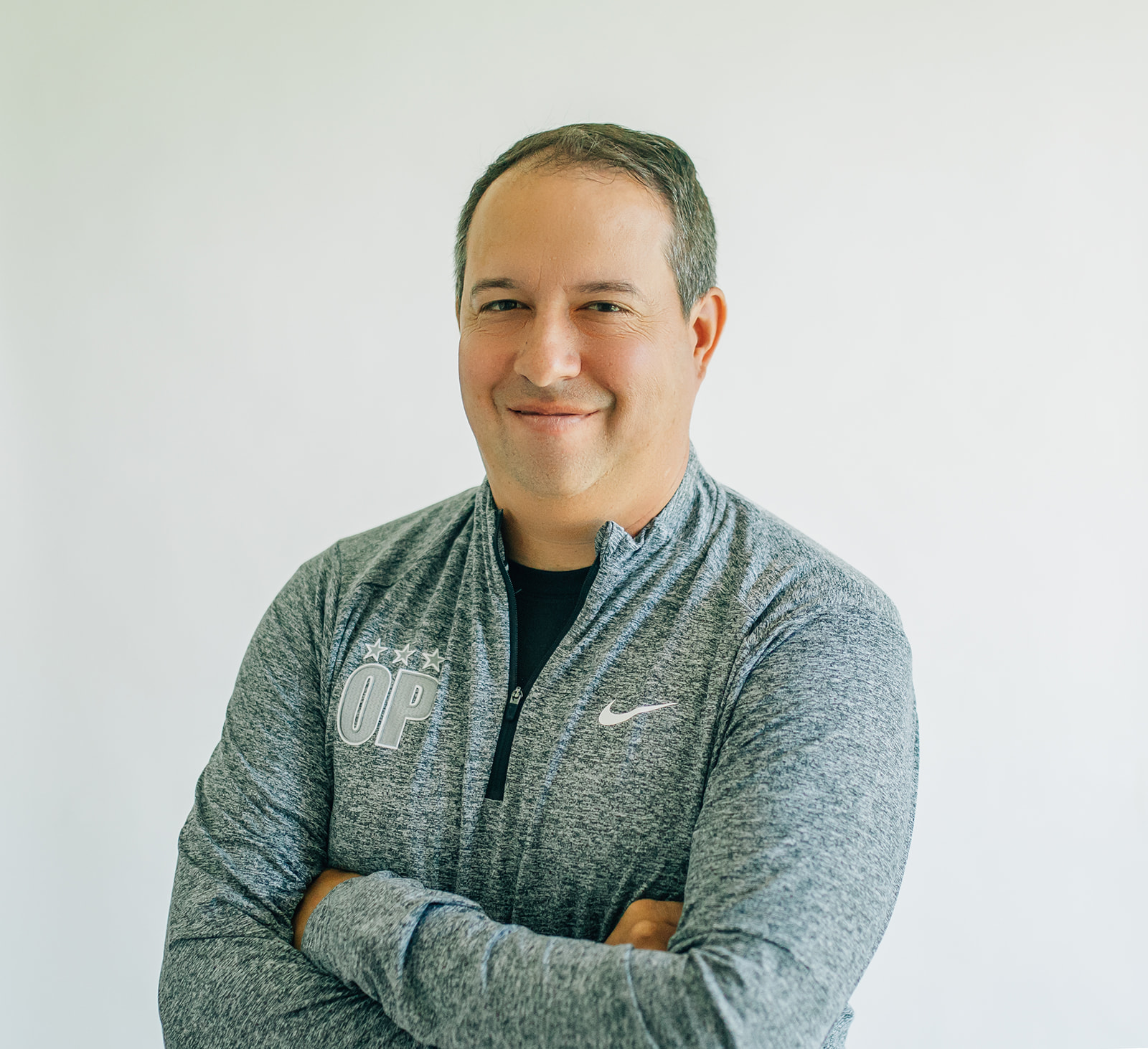 Jonathan Campolo
Treasurer
As our Treasurer, Jonathan manages all aspects of our finances, so we can continue developing current and future players. He's been with OP Soccer for more than five years and has three children of his own participating at different levels of our youth soccer teams.
Having played club, high school and collegiate soccer, Jonathan has found OP to be different from most clubs — developing players athletically and mentally so they can succeed even after their playing career. He loves seeing his two daughters and son wear OP gear and share in our club's atmosphere and friendships.
Favorite soccer memory: "As a coach of some of the youngest athletes in the club, I am constantly provided with favorite memories. I love seeing their passion for the game grow each day and hearing from their parents how excited they are about playing."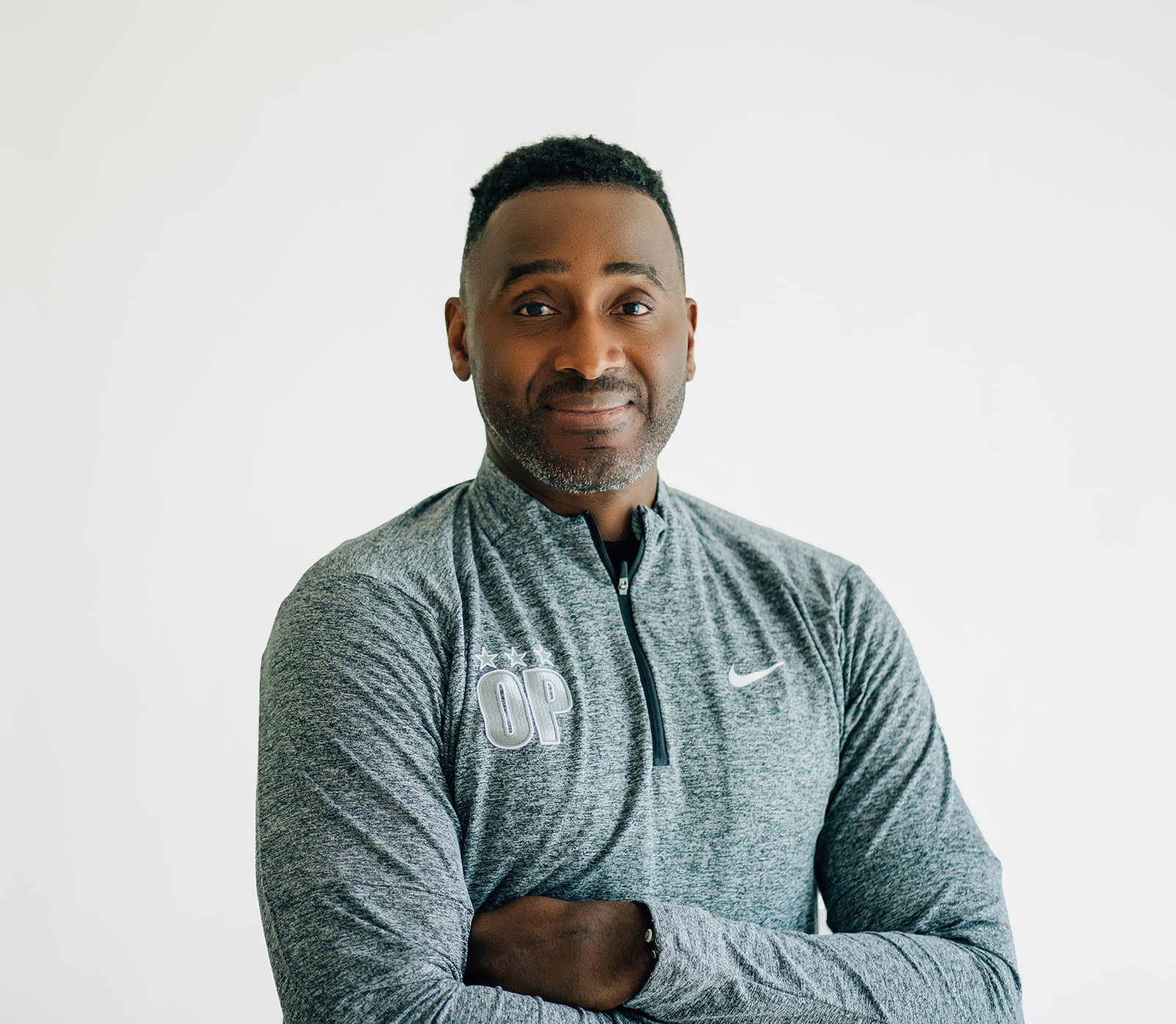 Obi Moneme
Medical Advisor
As a parent of multiple soccer players, Obi provides the board with feedback from the unique perspective of a club family member. He offers a voice that helps shape what OP strives to be both in the present and future.
When not at the club, Obi is a physician, recently joining the U.S. Medical Soccer Team. His team competes yearly in a World Medical Football Championship. And as a parent of OP soccer players, he loves seeing the excitement his kids share for their teams and friends at OP Soccer.
Favorite soccer memory: "My favorite soccer memories go back to playing on the US U-23 National team over the course of 2 years and being a part of the team (briefly) for the Columbus Crew during the inaugural season of MLS in 1996. I have friendships that have lasted since those old days!"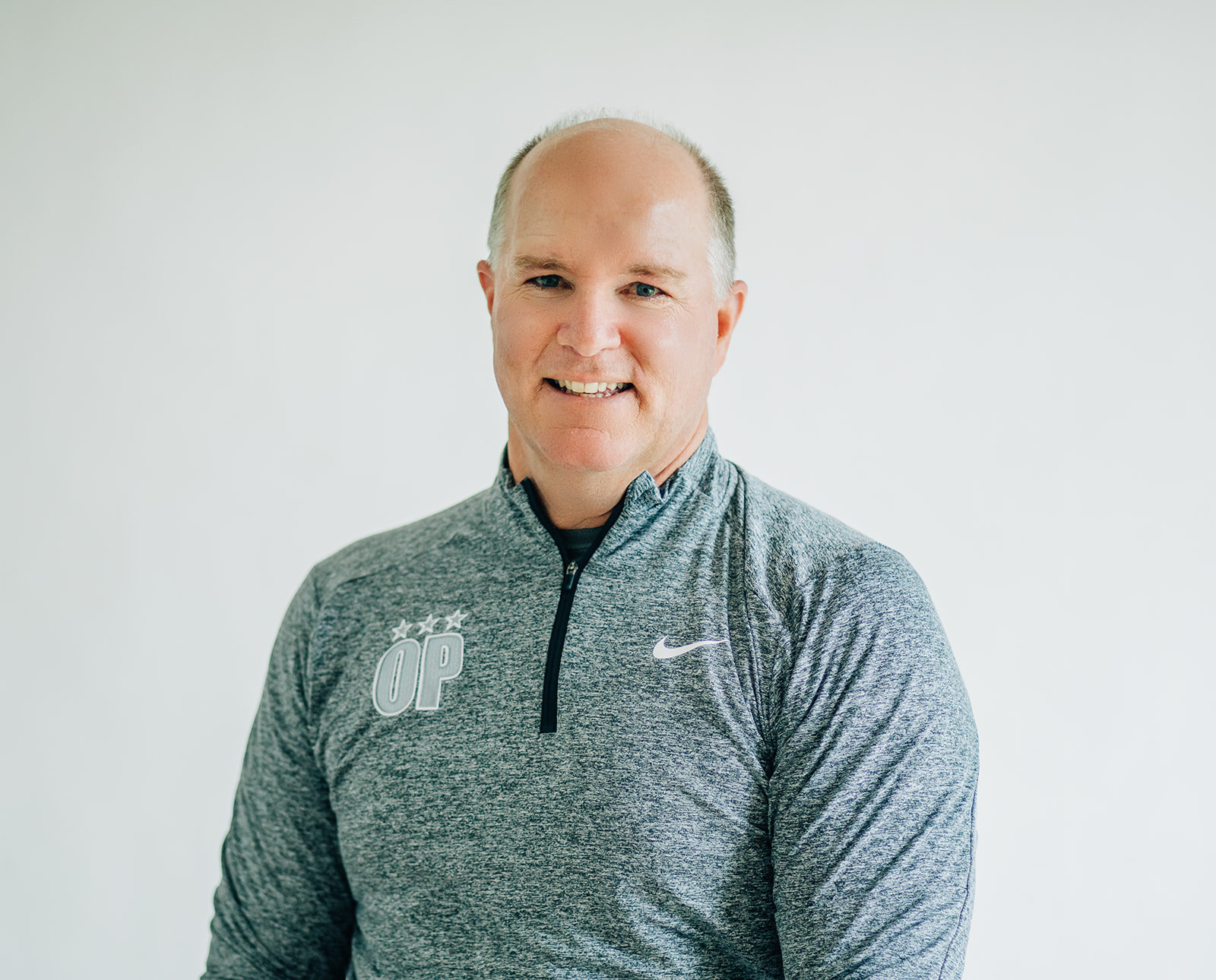 Kevin Dougherty
Girls Director of Coaching
As our Girls Director of Coaching, Kevin plays an important role in ensuring OP Soccer helps youth soccer players enjoy the game and live out their dreams. He started with us the year after our initial opening, seeing us grow from a handful of girls to more than 1,500 boys and girls in a season.
Kevin has a Masters in Educational Technology and has taught online science for over 32 years. He helps OP Soccer continuously evolve, developing a curriculum and methodology that allows our players to succeed no matter where life takes them.
Favorite soccer memory: "I scored the penalty kick to win the state championship."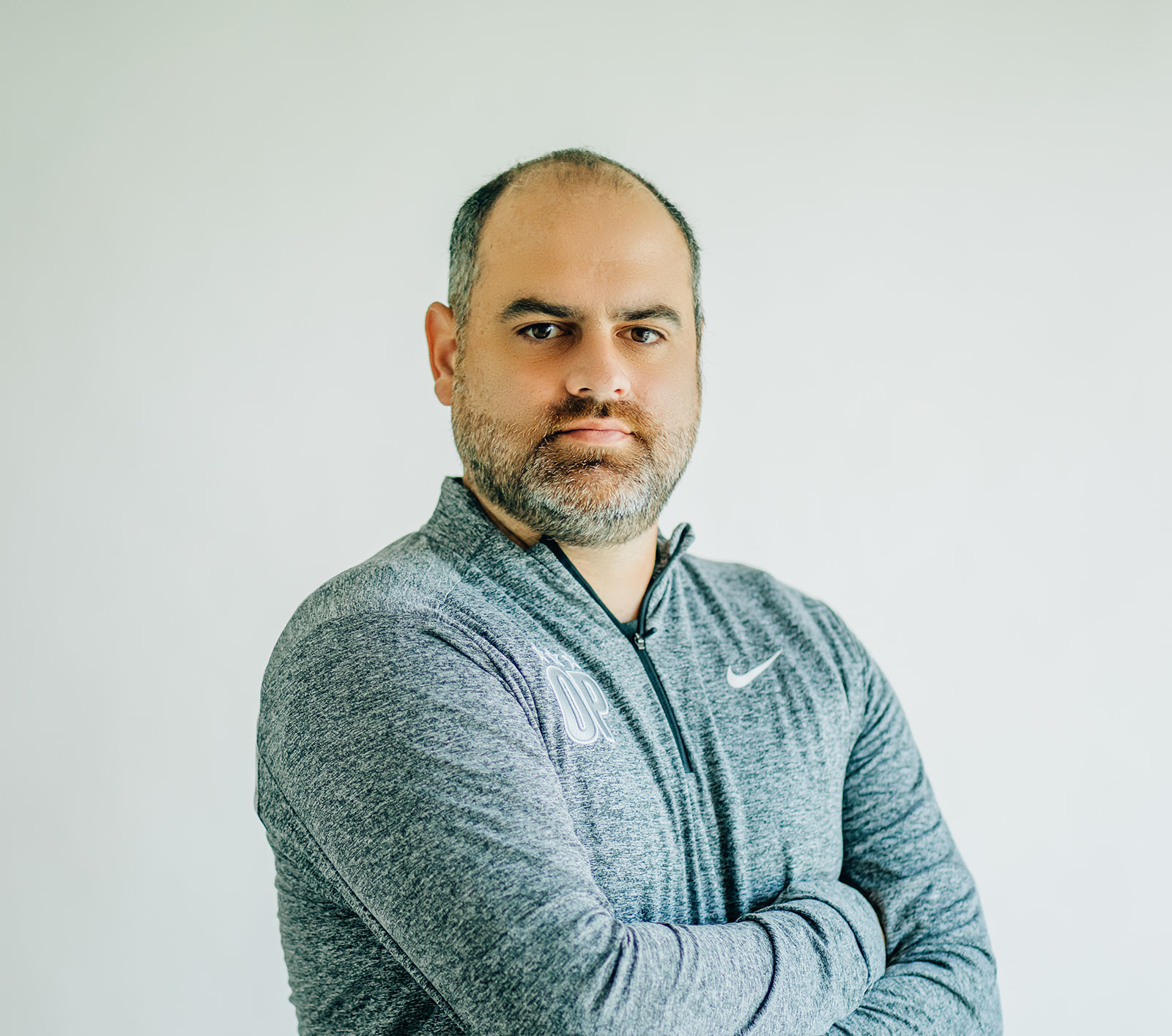 Sveti Matejic
Boys Director of Coaching
As the Boys Director of Coaching, Sveti helps further our club's vision, supporting our coaching staff and implementing club priorities at every level of competition. Before stepping into this current role, he has worked as the UA Girls Director, UA Boys Director and Assistant Boys Director here at the club.
Sveti also teaches and is a department leader at Franklin Heights High School, authoring a book on motivation and engagement in schools focusing on how to help students overcome their Quit Point. His family is from Europe and he enjoys traveling to see friends and loved ones whenever he can.
Favorite soccer memory: "Hristo Stoichkov and Yordan Letchkov leading Bulgaria to the semifinals of the 1994 World Cup in the USA."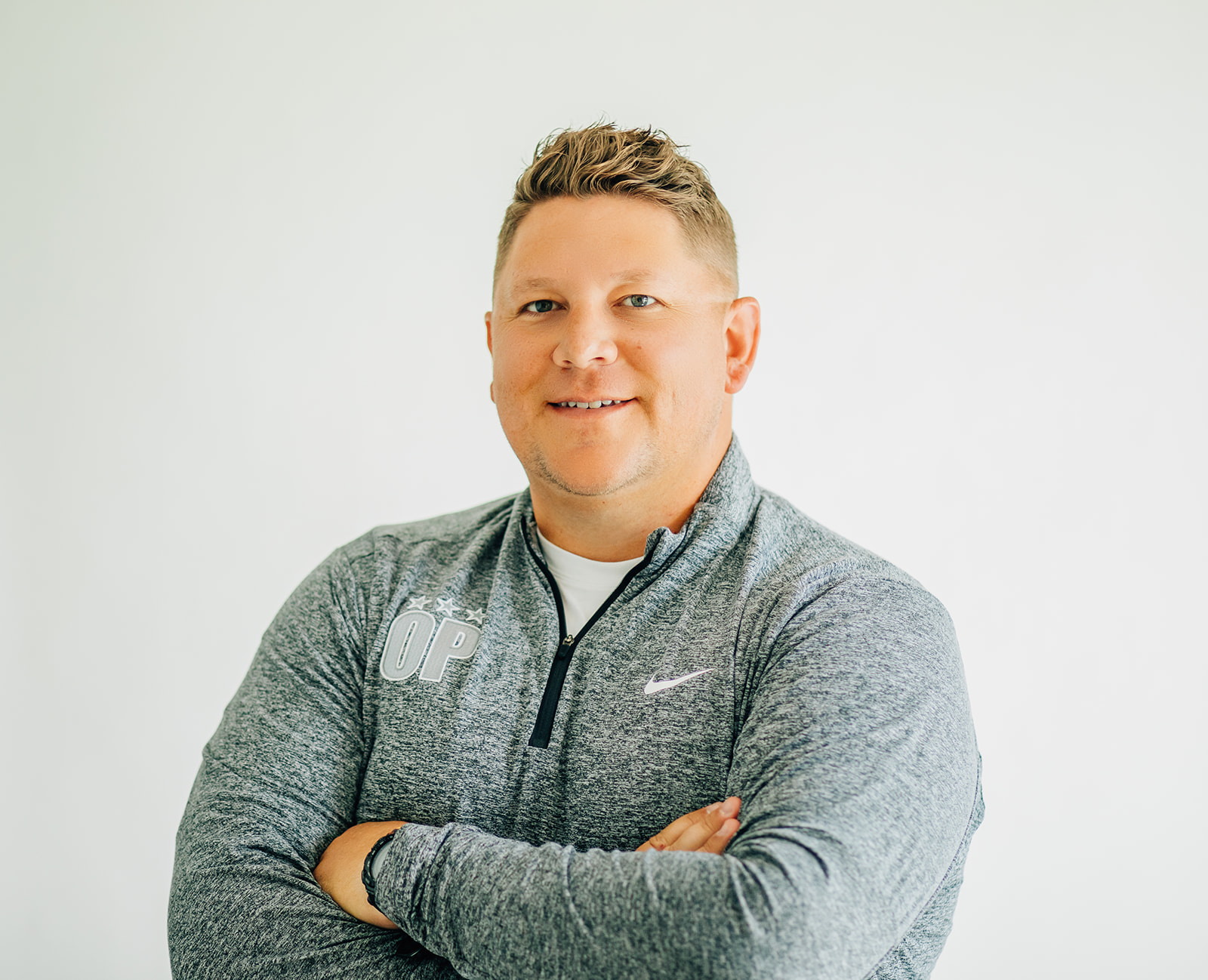 Chad Prickett
Goalkeeping Director
As our Goalkeeping Director, Chad helps OP Soccer develop young goalkeepers, listening to them and ensuring they receive the guidance they need to succeed. He loves furthering his relationships with coaches, parents and kids and is strongly committed to the goalkeeping position.
Chad started at OP as a new coach, crediting our team for helping shape him into who he is today — someone who can listen to goalkeepers and support them throughout their time with us. When he's not working with those in the net, he loves spending time with his two daughters, Charlie and Peyton, who were both delivered by doctors who are also OP parents.
Favorite soccer memory: "My favorite soccer memories when I played were the car rides to tournaments with my dad, the successes in big tournaments with my team and little coaching points from my coaches, Ricky Wolf and Chad Liddle, that impacted me even today."
Chris King
Girls Technical Director
As our Girls Technical Director, Chris has been with OP Soccer for over two decades, taking pride in our mission to develop young people — not just youth soccer players. He played youth soccer at a high level, continuing his career in college and as a professional player for six years.
Chris' daughter and son both play for OP and he's witnessed several players who started with OP win a National Championship and go on to play collegiately and professionally.
Favorite soccer memory: "Being able to live out my childhood dream of playing professionally and then winning two National Championships as a coach."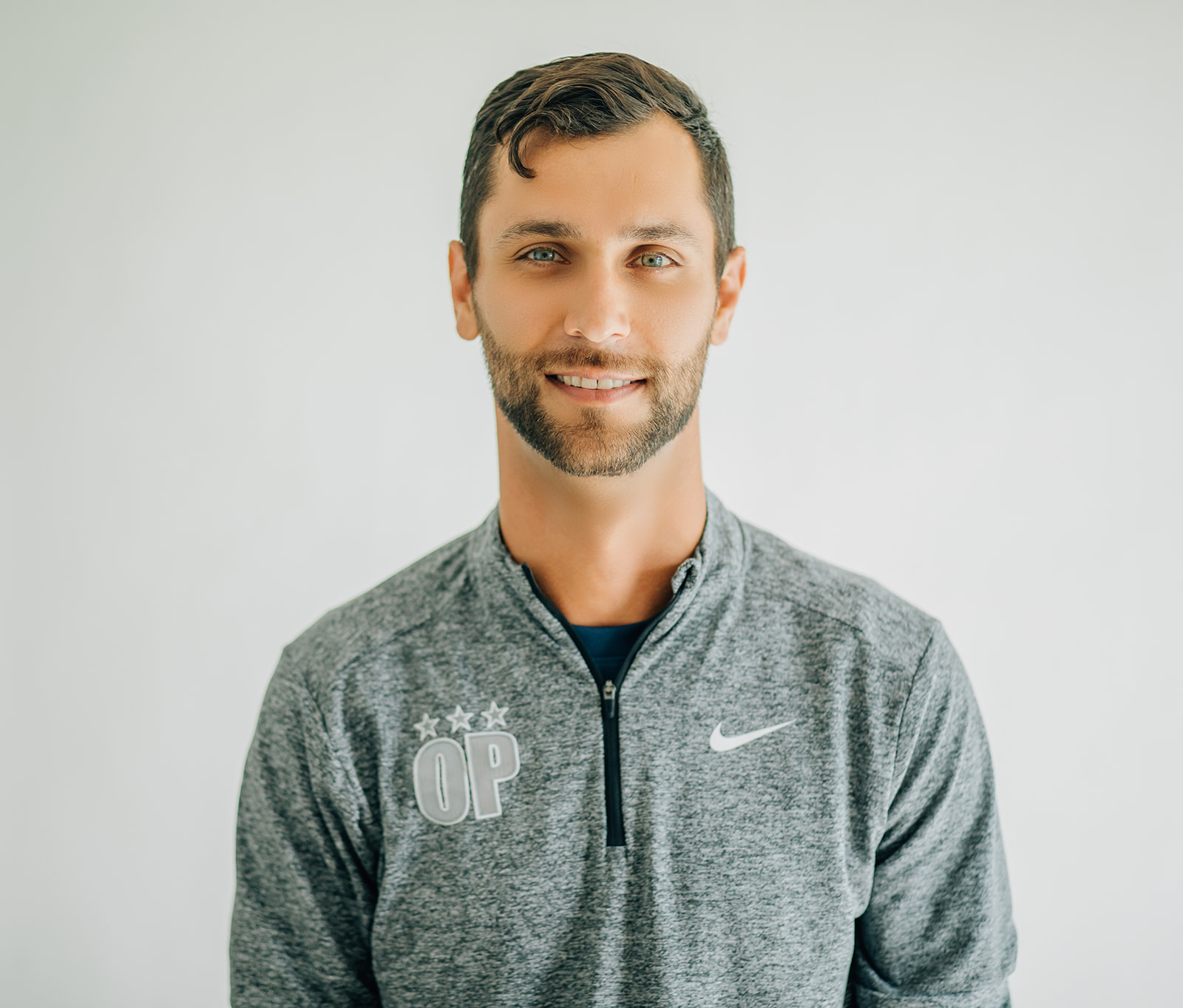 Alex Finy
Boys Technical Director
As our Boys Technical Director, Alex, helps young men develop their soccer skills while further developing our club methodology. He started coaching kids soccer for our 3rd teams, moving his way up to first teams and u23 team coaching.
Alex is also the owner and head trainer at AF Soccer Training, working with players of all ages and skill levels. He holds a Master of Science in Sport Management from Ohio Dominican University, and when not at OP Soccer, he enjoys spending time with family, cooking, hiking and traveling.
Favorite soccer memory: "The 1998 World Cup is what captured my heart and soul."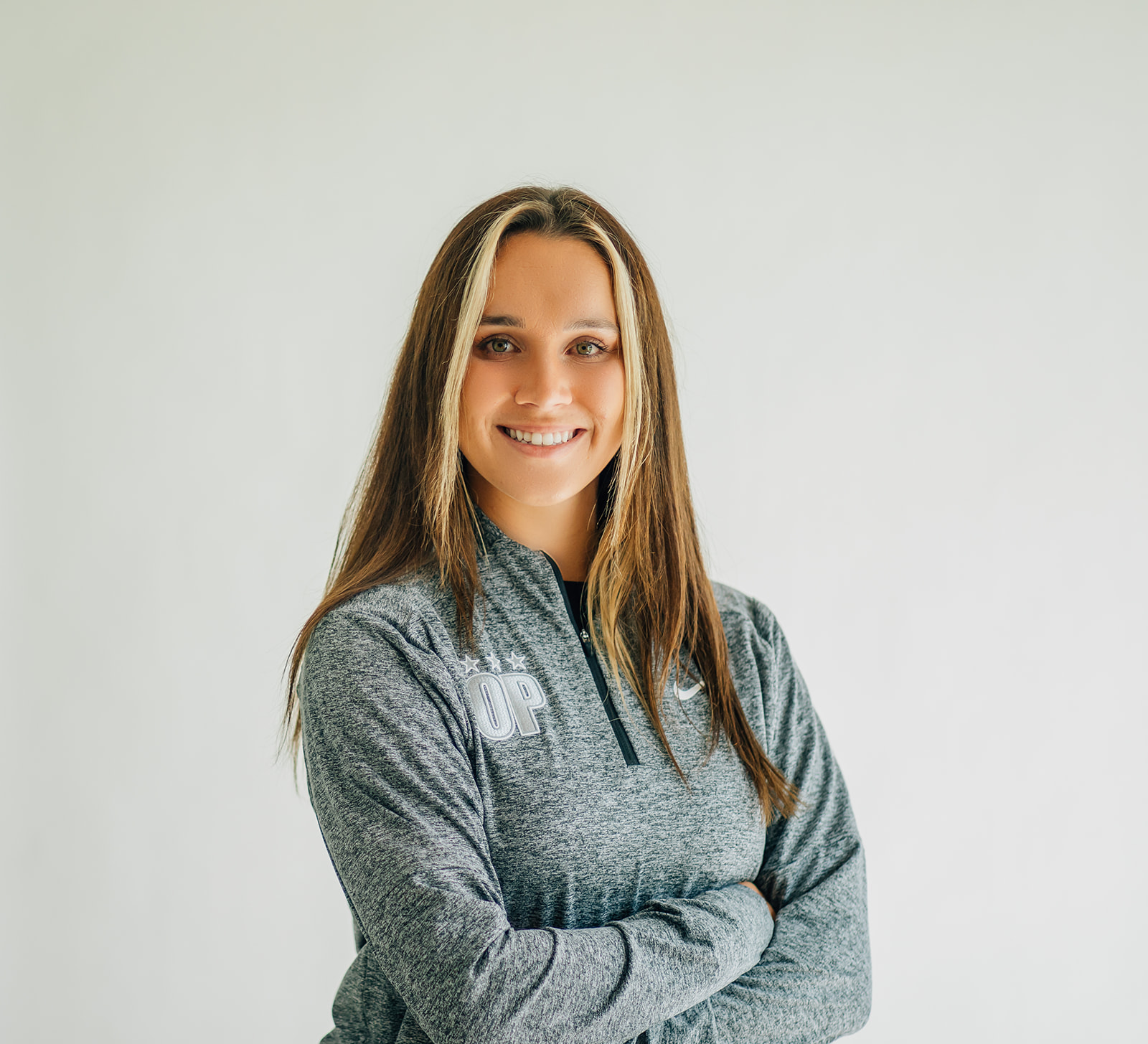 Keeley Leising
Director of Marketing & Communications
As our Director of Marketing & Communications, Keeley helps OP Soccer increase its reach and continue changing the lives of youth soccer players. An OP alumni herself, she played for OP for several years before graduating and playing Division 1 soccer at Winthrop University.
She holds a B.S. in Exercise Science and has wanted to be a soccer coach since she was just 10 years old. When she's not helping us spread the word, you can find her strength training or spending time outdoors.
Favorite soccer memory: "Scoring the winning PK in double overtime golden goal in college against High Point University on Senior Day."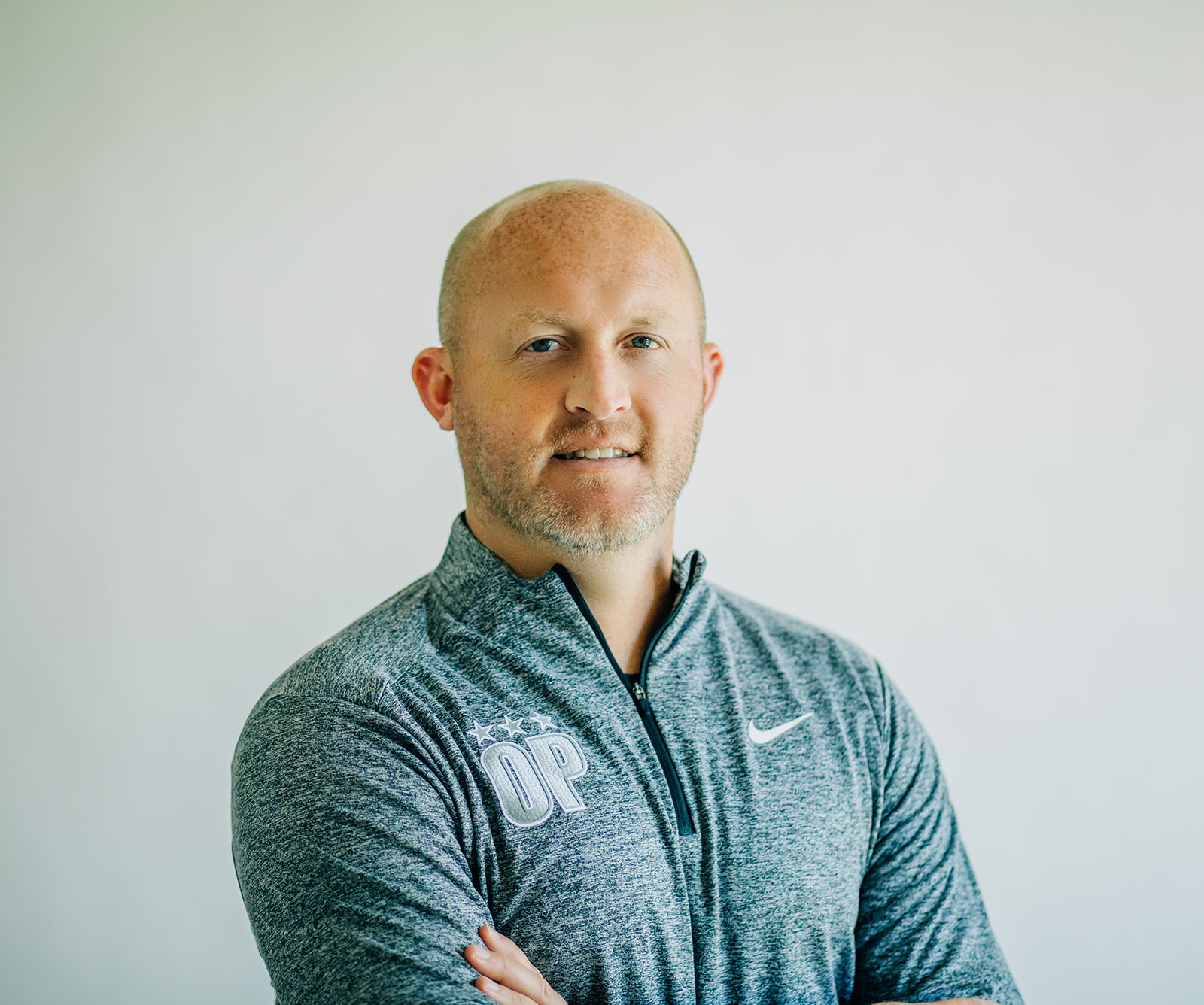 Chris Steuer
Director of Operations
As our Director of Operations, Chris has been with OP Soccer for more than 15 years and is always there to answer questions about our mission. He helps us make the youth soccer league experience more enjoyable for everyone. And as a staff coach, he positively impacts players while preparing them for what lies ahead both on and off the field.
Chris has worked in education for years and has a degree in Psychology. He loves OP's unique approach to growth, challenging players to get the most out of them and ensuring parents are educated along the way.
Favorite soccer memory: "Getting to watch my sister play for The Ohio State University in the NCAA women's final four tournament."
Interested in Joining Our Team?
OP Soccer is always interested in adding dedicated, passionate and talented coaches to our staff. If you are interested in learning more about opportunities to be part of our team, please fill out this form below and one of our team members will be in touch.
Programs Designed to Help Players Succeed on and off the Field
We've cultivated a program pathway to help kids develop their soccer skills in a way that's best for their age group. This way, they can get more from the game while discovering their full potential. Learn more about our programs built for players aged 4 to 23.
Help Your Child Tap Into Their Talent