The 2023 Elite Clubs National League (ECNL) Conference Cup featured 90 of the most promising U14-U16 girls and 90 top U17-U18 boys talents. This year, Ohio Premier Soccer Club had two players and one coach participating. Ella Dusenberry and Keegan Conley proudly represented OP Soccer on the ECNL girls' and boys' teams, respectively, and Coach Chris King was on staff for the Girls Conference Cup. 
The ECNL Boys Conference Cup ran from July 31 – August 4, while the girls' competition took place from August 7 – August 11 at the Chula Vista Elite Training Center in California. This selective conference provided a unique platform for these players to showcase their skills in front of college coaches from across the country.
During the conference, participants were divided into six teams, each consisting of athletes from different ECNL Conferences, ensuring geographic diversity. Over the course of three days, these teams engaged in mini-games to demonstrate their abilities. This format promoted collaboration among players and coaches from different parts of the nation, fostering connections that otherwise might not have been possible. The top-performing teams from this stage advanced to compete in the Conference Cup Championship match.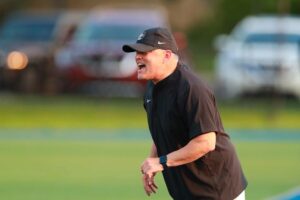 OP Soccer Coach Chris King joined the two OP Soccer players as a coach for the ECNL girls' conference. Reflecting on the experience, Chris stated, "It's a privilege to be asked to be on staff for an event of this caliber. You get to work with some of the most talented players in the country. For OP Soccer as a club, it gives us insight to what these national level players are like, how we compare to the players in not just our region but places like California, Texas and Florida. It helps us grow the caliber of our club because we can see opportunities to improve. It also helps us recognize when our players have reached a national level of play and then as coaches we can advocate for those players to get to attend these kinds of events."
Ella was a member of Team North, which included players from the New England, North Atlantic, and Ohio Valley – North conferences. On the boys' side, Keegan represented Team 3, which featured players from the Midwest and Ohio Valley conferences.
Ella shared her excitement about the Conference Cup experience, saying,
"The Conference Cup was such an amazing opportunity and experience! It was so fun playing at a high level with talented players. My favorite part was making memories and new friendships, but my team also advanced to the final game of the event! It's an incredible honor to represent OP Soccer and I feel very lucky to be a part of an amazing club with the best coaches."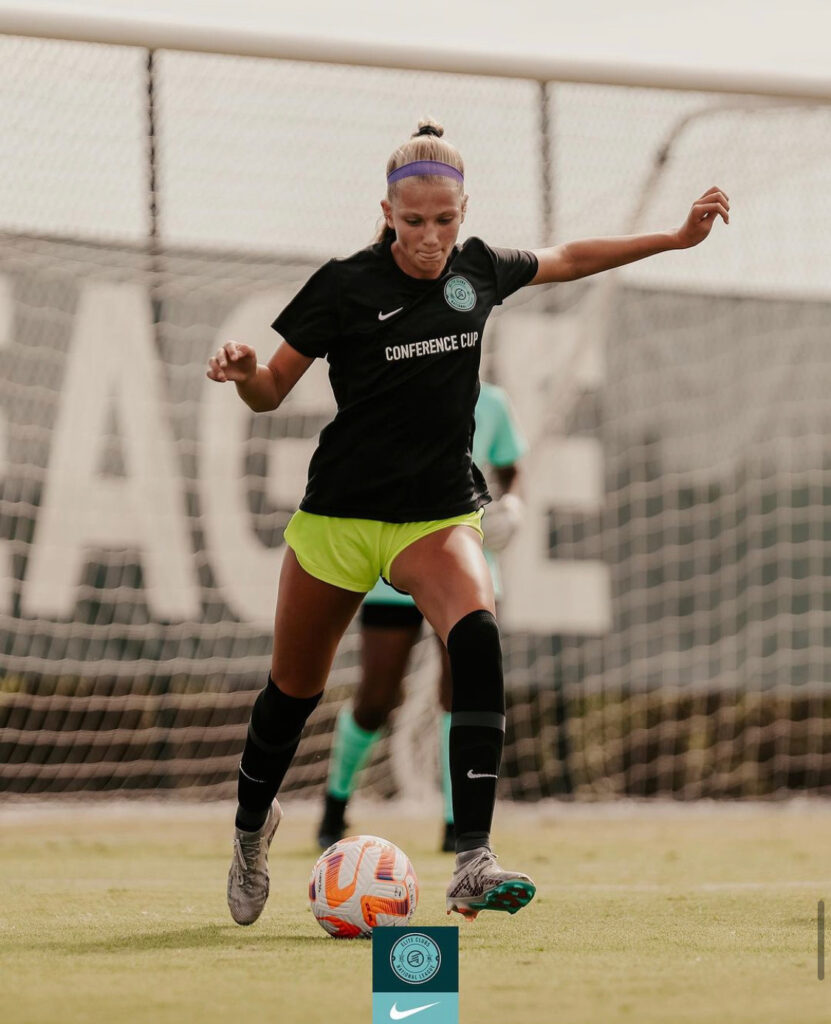 Ella's hard work at Ohio Premier had clearly paid off, as noted by her previous coach, Kevin Doughtry: "Ella is very coachable and enjoys training and competing. She was never rattled and always brought a calmness to the field. She has great vision and is able to break pressure by dribbling past opponents with ease."
For Keegan, who had only been with Ohio Premier since the previous year, the level of competition in the ECNL was a welcomed challenge.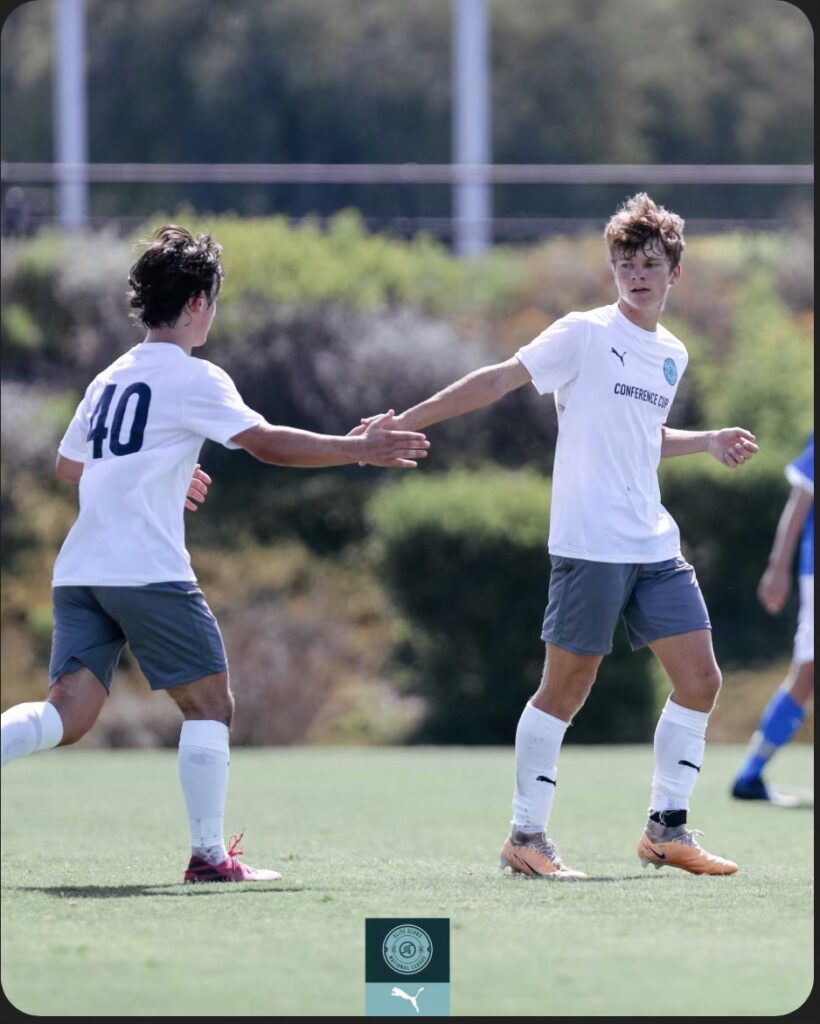 "The competition I played with and against were some of the best and I'll never forget it," said Keegan. "Getting to meet so many new people that play at such a high level was definitely another favorite part of my trip. Plus, the facilities were amazing and that only added to it. I am so grateful to be selected for such an honorable event and loved every moment of the experience."
His coach from the previous season, Matt Weiss, praised Keegan's abilities: "Keegan's ability to possess the ball and dictate the tempo is impressive. From a coaches perspective, he is a joy to work with. He is coachable, motivated and highly competitive. He is a student of the game constantly working to improve himself and his team."
At Ohio Premier Soccer Club, we take training and development to the next level so your child can unlock their full potential and stay engaged. The ECNL Boys and Girls Conference Cup is a testament to the opportunities we provide to showcase that potential among a competitive group of players nationwide.
Congrats to Chris, Ella and Keegan. Thank you for representing Ohio Premier at this prestigious event!