For over 30 years, the team at Ohio Premier has helped thousands of soccer players reach their full potential, both on and off the field. At the heart of every decision we make, we want to nurture young athletes' passion for soccer and utilize participation in the sport they love as a way to help prepare them for life. The rising popularity of youth club soccer is exciting but this demand and increased level of interest has driven the costs up to a place where it becomes an inaccessible option for some players. That's why OP offers a financial assistance pathway, ensuring that financial constraints don't hinder any child's participation in club soccer.

Having the resources to provide financial assistance to the families and players who need it is a core value of ours. We have several scholarship options that were established by contributing members of the OP community.

Here are some of the opportunities that Ohio Premier has in place so we can provide financial assistance to families that need it.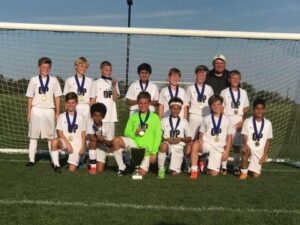 Brian V. Fritts "Bridges" Scholarship
The Brian V. Fritts "Bridges" Scholarship program was created in 2018 after the sudden death of OP coach, Brian Fritts. Brian spent two decades coaching soccer in the Dublin community, touching the lives of many young people and their families. His passion for the game of soccer and underprivileged communities inspired this scholarship. An annual golf tournament raises money towards the scholarship and was started by Ohio Premier in partnership with the Fritts family to preserve Brian's proud legacy in the game of soccer.

"The family of Brian Fritts is extremely grateful for the ongoing support of the golf tournament in his honor. Funds raised by the tournament are awarded to young athletes who would otherwise lack the resources to participate in club soccer while also acknowledging Brian's lifetime of involvement in the sport both as a player and coach," said Turk Fritts, father of Brian Fritts.
Scholarships are awarded to members of underserved and underrepresented communities in central Ohio. We're proud to expand access to the sport Brian loved and continue to grow the game within the central Ohio soccer community.
"Brian was the kind of coach that took time to get to know the kids he coached, he always knew what was going on in their lives beyond just them playing soccer and approached coaching with those things in mind because he knew all circumstances contribute to player development. He had a huge heart for every player on his team and the annual golf outing and offering this scholarship gives us an opportunity to remember the great coach he was and instill that same passion and dedication into our coaching and player development as OP grows."
—

Chris Baer

, president of Ohio Premier Soccer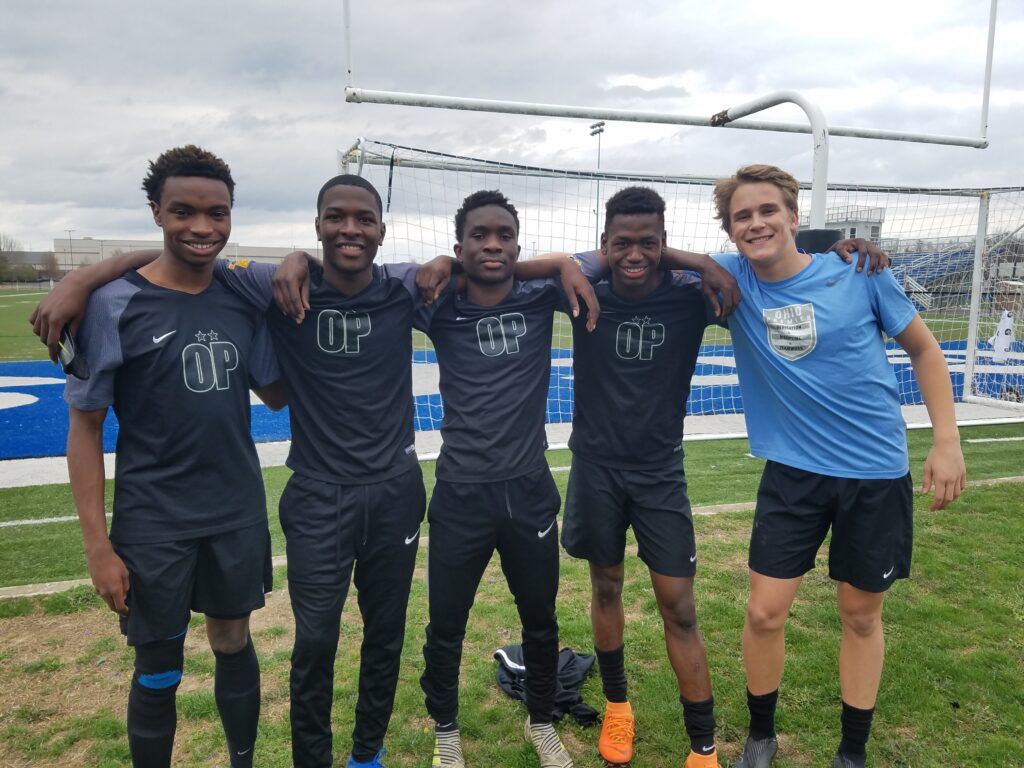 Lindsay E. Agnew "Rise Above" Scholarship
The Lindsay Agnew "Rise Above" Scholarship program was created in 2019 to commemorate the success of Lindsay Agnew after her time as a member of the Ohio Premier Soccer family. She played soccer for OP for five years and helped lead the U18 ECNL team to a National Championship in 2013. Lindsay continued her career at The Ohio State University and then played professionally in the NWSL, Australian A-League Women, and Swedish Damallsvenskan. She was also named a member of the Canadian Women's National Team and was featured on the 2019 FIFA Women's World Cup roster.
This scholarship began after Ohio Premier received seed money from Lindsay's World Cup participation, due to FIFA giving money back to the youth clubs that developed these players.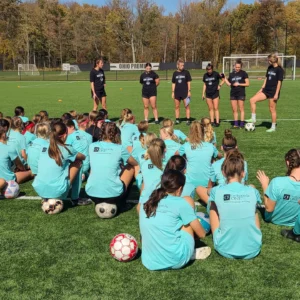 Chris Baer, president of Ohio Premier Soccer, asked Lindsay how she'd like to utilize the funds and she wanted to use it to offer scholarships to future and current OP players.
Each year Lindsay takes the time to host a one day camp to continue to raise support for the Rise Above Scholarship fund.
Need Financial Assistance?
If you're new to OP or your financial situation has changed, you can submit an application for financial assistance. Start by filling out the financial assistance application. Selecting those who receive scholarships is always a confidential process.
Want to Help?
If you're interested in contributing towards any of these scholarships, follow the steps below to help a player in need:
When registering your child, you can select an amount to donate to these scholarship funds or give anytime throughout the year here.
Participate in the events that raise money for these scholarships – both the golf tournament and our Lindsay Agnew "Rise Above" camp happen annually each fall.
If you're a corporation or business wanting to get involved in providing scholarships to players in need, fill out the Contact Us form and an OP board member will be in touch.


OP appreciates all the generous donors who partner with us to help each player realize their full potential – on and off the field. We truly couldn't do it without each and every one of you!